Hookin2Hockey at Knox Hockey Club
Knox Hockey Club's Hookin2Hockey program aims to fully prepare new and existing Junior players for full winter season competition.
Girls and Boys aged 5 to 10 can partake in a fun and safe environment to learn the skills of the sport ahead of a lifetime of involvement in the game.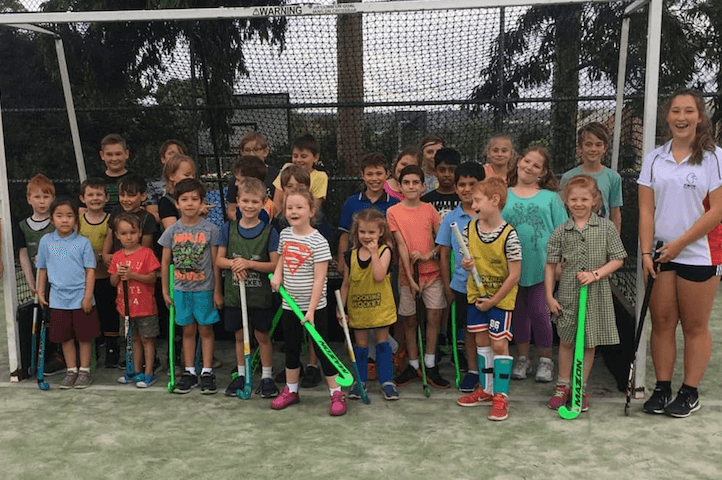 What is Hookin2Hockey?
Hookin2Hockey is Hockey Australia's junior participation program aimed at participants aged 10 and under. Hookin2Hockey is designed to provide them with a fun environment to learn the basics of the game at any age. As hockey is a family sport, Hookin2Hockey also allows parents, guardians and siblings the opportunity to be involved through numerous volunteer roles that are important to the success of the program at centres.
Not only do we seek to teach children how to play hockey, we look forward to helping them establish an understanding of what it means to be active and healthy in a setting where they can make life long friends and plenty of happy memories.
At Knox Hockey Club Hookin2Hockey is a term based program, aligned with the term dates of Victorian Schools.
At Knox Hockey Club we organise our Hookin2Hockey as a term based program aimed at children aged between 5 & 10 who have either no previous experiences of hockey or who may have had a taster of the sport at school.
Children are grouped by age, size & ability so that they can learn safely & confidently.
Please note that participation in Hookin2Hockey is encouraged and preferred before a child takes part in our competition teams.
Program Dates
All Hookin2Hockey & Stick2Hockey sessions are Monday nights, 6pm – 7pm.
Winter program, commencing 30th May
Cost & Registration
The cost to participate in Hookin2Hockey is $35, payable directly to Hockey Australia as part of the registration process. An optional Hookin2Hockey participant pack can also be purchased upon registration for an additional $35 + postage ($48 in total for the pack)
Knox will send you an invoice for the remaining $35 program fee
Location
JC Mills Reserve, Dandenong